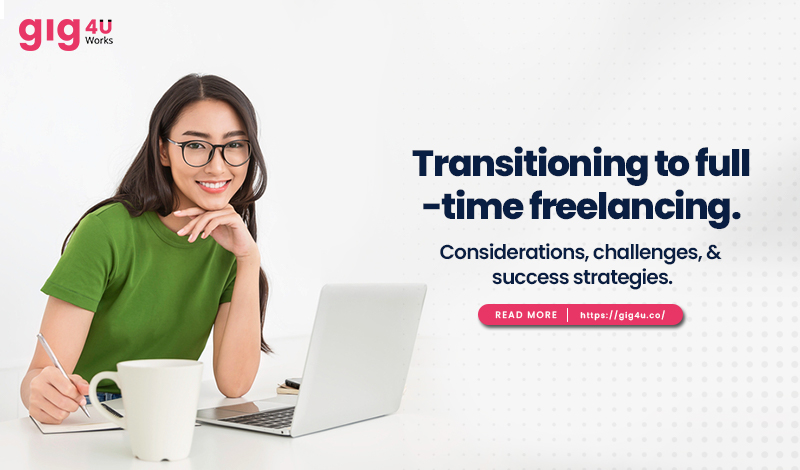 Gig4U Author

Category: Service Provider

Read Time: 25 mins
Have you been contemplating to shift towards freelancing but find yourself unsure of where to start or how to navigate the process, you're in the right place.
In a world where "corporate cubicles" have become synonymous with "hamster wheels," a growing number of talented individuals are breaking free from the chains of traditional employment.
However, such a leap requires careful planning, astute self-assessment, and a solid foundation.
Write comment (0 Comments)